SOTI Defies the Laws of Physics with the Launch of SOTI Gravity
The company will launch a new division focused on the research and development of magnetic levitation vehicles, taking mobility to endless possibilities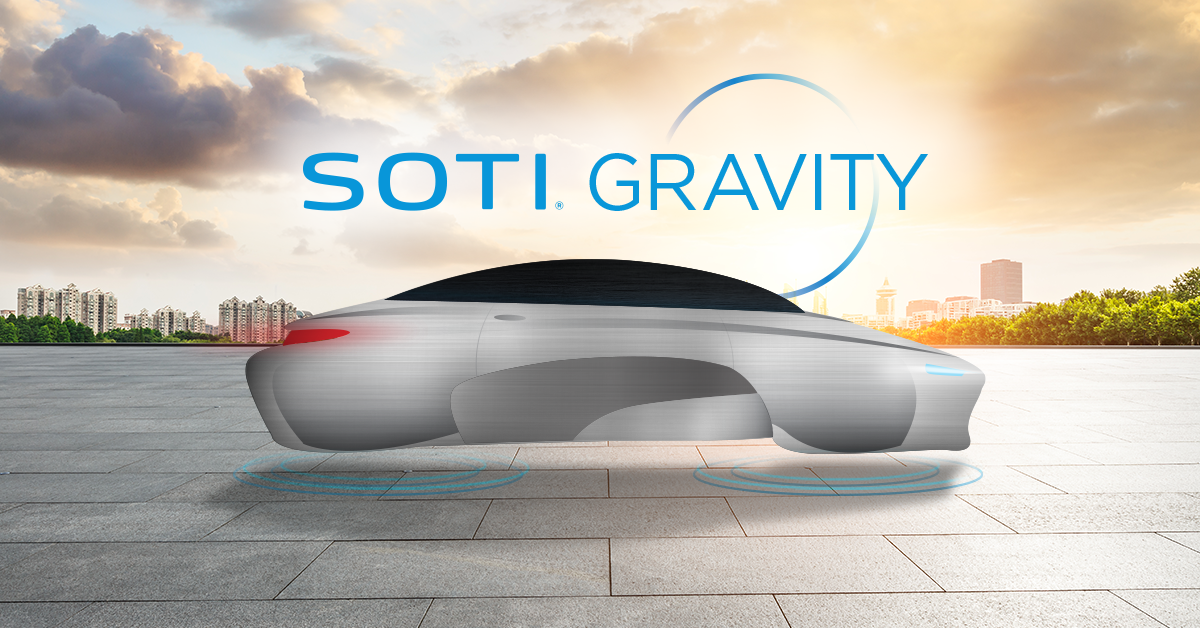 Mississauga, CANADA – April 1, 2021 – SOTI, the world's most trusted provider of mobile and IoT management solutions, today announced following the launch of SOTI Aerospace, its latest new division that will completely revolutionize the global transportation industry. SOTI Gravity will focus on the research and development of magnetic levitation vehicles in response to increasingly congested roadways and pollution in major cities around the world.
The company has been in consultation with municipal transportation experts to discuss the logistics around leveraging new technology in Ontario (Canada), California (U.S.), London (UK) and Tokyo (Japan). The technology will use magnetic force to counter gravitational force, which pull elements towards the ground, and will allow vehicles to suspend in the air, with the ability to travel at speeds of over 200km/h. Solar technology will be used to power the vehicle.
"The multiple benefits of these vehicles will be a game changer in busy cities across the globe," said Carl Rodrigues, President and CEO at SOTI. "Not only would this technology solve traffic congestion problems and become a key solution for making our roads safer, but in leveraging magnetic and solar technology, will provide an enormously positive impact to our environment. This is yet another example of how SOTI is stretching the limits of technology and taking mobility to endless possibilities."
Although still in the research phase, SOTI has plans to launch the first magnetic levitation vehicle of its kind in 2030, because where we're going, we don't need roads.
In November of 2020, SOTI launched their SOTI Aerospace division which is focused on advanced aerial drone and robotics research.
If you got this far into reading the press release and it all sounds like science fiction, well April Fool's! SOTI has not launched a new division called SOTI Gravity focused on the development of magnetic levitation vehicles. However, we would not stop another company from trying. We hope you enjoyed our April Fool's joke!
About SOTI
SOTI is the world's most trusted provider of mobile and IoT management solutions, with more than 17,000 enterprise customers and millions of devices managed worldwide. SOTI's innovative portfolio of solutions and services provide the tools organizations need to truly mobilize their operations and optimize their mobility investments. SOTI extends secure mobility management to provide an integrated solution to manage and secure all mobile devices and connected peripherals in an organization.